Levy is handcrafted of our vinyl skin, with hand-rooted hair, hand-painted fingernails and toenails and a soft baby powder scent. Her delicate newborn features are so realistic! Her body is loosely jointed, too, and she's poseable, so she feels just like a real newborn infant in your arms. Truly, her every breath is a special little blessing! Strong demand is expected for this first-of-her kind lifelike baby doll. Order now!
Baby's Identification
❤ Height: 12 inch/30.48cm (from head to toe, with a of the vinyl head, face and limbs, weighted body for a real baby feel and the kids can hand her to everywhere)
❤ Weight: 1.00 LB(Doll Only)/1.32 LB(with gift box)
❤ Body: Vinyl body
❤ Hair: Hand-rooted mohair or synthetic hair(Please in Kind Prevail)
❤ Eyebrow: 100% pure hand-drawn
❤ Nail: 100% handmade nails, pink nail bed, translucent nails
❤ Scent: A soft baby powder scent
❤ Material: It's all about the softness! These babies' bodies and limbs are made of vinyl, and their limbs are detachable. The baby is made of silica gel, is a girl, and can easily sit and lie down, as well as stand up and take a bath.
❤ SAFETY CERTIFICATION: Conforms or exceeds the safety requirements of ASTM F963 and EN71 for ages 3+, which is safe for your children.
❤ GREAT FOR - Festival gifts, birthday gifts, children play with toys, grandpa or grandma accompany doll, lovers and collectors collection.
❤ Attention:
The doll's clothes in the picture are only used for shooting, the clothes are not in stock, so the doll's clothes will be randomly sent.(No worries,they are super adorable)
Except for the vinyl body, the baby hair is made from hand-rooted mohair or synthetic hair. Hair can be washed and dressed. If the hair is a little messy, please use the special wig comb to take care of it gently.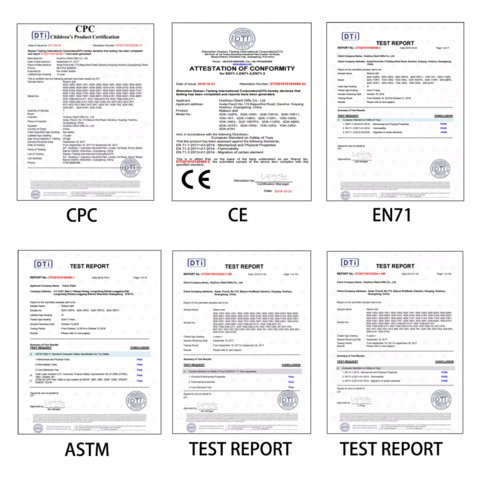 ⚠️

Attention:
Before you enter the checkout page, we hope you can pay attention to the following information. When you fill in the delivery information, please be sure to fill in the detailed address in the form of the post code, specific house number, street/ apartment, state/city, province, and country. In order to avoid unpredictable situations when we deliver your doll, thank you for your understanding!
Can I change the destination country of my order?
After your order has been sent out, you may not change your shipping address.

How will I know my order has shipped?
We make your reborn doll after you ordered to make sure every detail.
Then we will ship it. Once it has shipped, we will send you an email.
Sorry for the long wait, but your doll will worth the waiting.
The shipping time is usually about 10-15 business days.
The delivery company is usually FedEx, Yun Express, or DHL, you could track the number when your reborn doll has arrived in your country.
Do you ship internationally?
We happily fulfill international orders! Our production time will be the same and shipping costs vary depending on where the order is going. Depending on your home country a customs tax may be applied in addition to your shipping cost.
Please note:
At this time, we do not ship to APO/FPO addresses or college dorms. Shipments to Alaska, Hawaii, or Puerto Rico may exceed normal delivery time.
Expedited shipping is not offered to P.O. Box shipping addresses.
We do not offer overnight shipping.
If you have any questions, please feel free to contact us via email:service@rbgdoll.com
Below are the detailed instructions on how to process a return or exchange. The policy begins from the date of purchase. Please see whether either of these pertain to you, and if the item(s) are covered by our 90 Return Policy.

The following reasons are covered by our 90 day FULL COVERAGE Return/Exchange Policy.
(Rbgdoll is responsible for return postage fees, and replacement fees)
We sent the wrong order or item(s), you received any broken items, or the quality of the products you received is poor/defective.
Cancellation of an order before it has been dispatched is subject to a 15% cancellation charge.

The following reasons are covered by our 90 day LIMITED COVERAGE Return/Exchange Policy.
(Customer is responsible for return postage fees, and replacement postage fees. Rbgdoll does not refund any shipping fees.)
You chose the wrong size doll(s) or cloth(es).

Return Service Procedure:
Please submit a support ticket, and attach clear photos of the items that represent a quality issue.
Please follow the instructions that are provided by our customer service team.
Returns will be processed within 3 business days of receipt of your item(s). You will receive an email notification once your return is processed. Please note that payment processing is beyond our control and it may take up to 7-10 additional business days for the funds to be credited to your account used during checkout.

Return address (only for receiving return items)
Please contact one of our customer service representatives to request return authorization, and the return instructions.
Please contact our customer service:service@rbgdoll.com for the return address

Please follow the instructions below.
Items that are being returned should be new, and unworn. They should be kept in its original condition in which you received them in.

CANCELLATION POLICY
Once your order has been submitted we will immediately begin production your baby dolls. If you would like to cancel your purchase, please contact us at service@rbgdoll.com.

rbgdoll.com reserves the right to make any amendments to this policy at any time. Notification of any changes will be published on this page. If you have any inquiries regarding cancellations or any of our other policies please Contact our Customer Service Representatives.